Welcome to the Olive Oil Shop
'Delivering only the very best Italian Extra Virgin Olive Oil products direct to you' from Tenuta Le Mandorlaie our organic farm in Tuscany via our alternate site 'The Olive Oil Shop'.
Whether you came here to find out about the benefits of Olive oil or are already enjoying the health, nutrition and beauty benefits of Extra Virgin Olive oil we have in-depth information and amazing products for you, your friends and family.
We know that Extra Virgin Olive oil has many benefits when used in cooking and body care products so we strive to bring you the top selection of extra virgin oil products from Italy. If you want to ensure you are getting the best and freshest olive oil, choose to shop with TheOliveOilShop.com
Throughout our site click on any of our selections to view Italian grown and processed gourmet Olive oil products only from Italy. We stock all Made in Italy products created either on our organic farm or by our neighbors.
Olive Oil History
Olives have been cultivated for use in creating oil and oil related products starting with wild olive tree's that have been found to have been used from Asia Minor through to ancient Greece.
Archaeological evidence have shown us that when it comes to creating oil products, olives were first turned into oil by 6000 BC with settlements being found from around 4500 BC in prehistoric settlements south of Haifa.
The increase in the cultivation and growth of olives has continued through history and many historical documents point towards consuming and the use of olive oil treatments both as a health supplements and beauty products. As time progressed it was seen that the eastern coastal areas of the Mediterranean were most heavily cultivated with olive trees.
The Health benefits of Extra Virgin Olive oil
From the reduction of chance of heart disease and stroke as well as reducing free radicals.
Olive oil has been scientifically proven to reduce the chance of type 2 diabetes due to its phenolic compounds, as well as studies that show links to helping those with Alzheimer's.
Through testing it can be seen that due to extra virgin olive oils makeup, that includes complex antioxidants, generations who have had extra virgin olive oil as pert of their diet are showing less signs of these diseases than those who have not had EVOO as part of their regular intake. Learn more about the "Health benefits of Extra Virgin Olive oil"
Buy Extra Virgin Olive Oil online from the Olive Oil Shop
Extra Virgin Olive oil has many health benefits and can be used in the creation of incredible food dishes, bringing you vitality and adding extra taste to any dish.
It can also be used top off toasted bread, giving you the ultimate way to experience its freshness and flavours. The Olive Oil Shop brings you the very best products that can be ordered securely online and that will be delivered swiftly to you.
Order Olive Oil Online
It has never been easier to order Extra Virgin olive oil online from our farm website at Tenuta Le Mandorlaie, choose the product you want from our selection and it will be added to your cart.
We offer various sizes of extra virgin olive oil or if you are buying as a gift maybe give our olive oil taster sizes which can be gift wrapped with a personal message. We also product an Olive Oil Sommelier kit which contains 4 types of extra virgin olive oil as well as a certified blue olive oil tasting glass and full details on each oil.
Once you have finished shopping go to the checkout and complete secure payment via paypal, then just add your shipping details, you can also choose to have your olive oil order gift wrapped and a note added for that special gift touch.
Creating Olive Oil, the incredible process
Have you ever wondered how the incredible green, purple and black olives are milled in order to make the amazing extra virgin olive oil that we all know and love for its taste, color and flavour?
As producers of olive oil we are rightly proud of the way we look after our olive tree's, ensuring they are cared for and grow in an organic environment in order to ensure only the best olives are created.
Being in love with our land and our olive groves ensures that we always get the best product, you can follow the process of creating extra virgin olive oil by ready our series of articles about 'creating extra virgin olive oil'. Get reading know with our first article "How are Olives processed into Olive Oil"
The amazing life of an Olive Oil Sommelier
To become an Olive Oil Sommelier takes time, tasting and testing! These amazing individuals have worked hard to become the best that they can be, and through their knowledge of flavour, texture and taste deliver us informtion to help us choose and enjoy the very best varieties of extra virgin olive oil. If you are interested in learning more about Olive Oil Sommeliers than follow our articles, starting with "Become an Olive Oil Sommelier"
About theOliveOilShop.com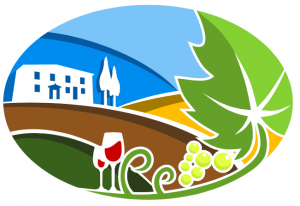 The olive oil shop was created by Stuart & Marthese, lovers and producers of Extra Virgin Olive oil in the magnificent Tuscan Maremma on our organic farm Tenuta Le Mandorlaie. With a passion for producing amazing oil and a love for our land we wanted to get our products out to those that really appreciate and enjoy EVOO as much as we do.