Other Olive Products for the home and kitchen
Looking for useful home and kitchen utensil's to use with olives and our olive oils, we are constantly adding new items that we find useful, check below or in our shop for products, if you want to stay up to date on new product additions follow us on facebook, instagram or twitter.
Olive Pitters
The Olive Oil Shop has two varieties available, one being spring loaded so minimal strain is put on the users hand and wrist.
Basic Pitter……………€10.00
Spring loaded Pitter…….€32.50
Olive Oil Pourers
The Olive Oil Shop supplies stainless steel free pouring bottle pourers.
Olive Oil Pourer………..€6.50
Olive Leaf Extract
Olive leaves have been widely used in many nations as a natural remedy to strengthen the immune system and recently scientific advances have allowed for the concentrated extraction of the pure Oleuropein, which is responsible for the leaves' healing powers.
Olive leaf extract is a 100% natural, multi-use health food supplement that is mainly used as an antibacterial, antiviral and antifungal agent. It is also an antioxidant, it increases energy levels as well as helping to maintain normal cholesterol and blood sugar levels.
Olive Leaf Extract (500mls)
Original or Peppermint flavour..€40.00
Olive Table and Kitchen accessories
The Olive Oil Shop are suppliers of cotton table clothes (plastic coated also available) and tea towels with olive designs.
Tea Towel (green & white in colour)..€12.50
Table Clothes – many designs available priced from €65.00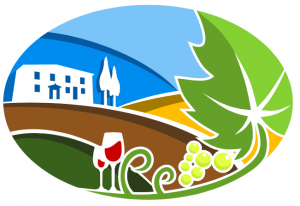 To order Tuscan Olive Oil products from our organic farm website, please visit Tenuta Le Mandorlaie