Body Care, Soap, Bath Oil's and Lip Balm
The Olive Oil Shop caters for all your body care needs and because all products are based on olive oil, you can rest assure that the body care products will be gentle on your skin.
Natural handmade Olive oil soap's
Let's start with the cleansing of the skin. The Olive Oil Shop has 14 varieties of pure and natural handmade soaps, made especially for The Olive Oil Shop from our own extra virgin olive oil. The soap varieties include Unscented, Lavender, Lemon Myrtle, Lime and Coconut cream, Mandarine and Oatmeal, Milk and Honey, Rose Geranium and Chamomile, Rosemary, Seaweed, Tea Tree and Calendula, Spicy Orange, Star Anise and Peppermint.
All soaps are €4.50 each or 3 for €12.00.
Bath and Body oil's
Once our skin has been cleaned, it is time to relax with a warm bath or massage with The Olive Oil Shop Bath and Body Oils. All varieties are made using a blend of Olive oil, grape seed oil and almond oil. The Olive Oil Shop has three varieties including Lavender (Lavender essential oil), Rose (Rose essential oil) and Citrus (Lime and Lemon Myrtle essential oils).
50mls €6.00
120mls €7.50
All natural lip balm
To refresh your lips during and after a day in the sun, The Olive Oil Shop provides a choice of three lip balms. The first being a natural lip balm made from olive oil, bees wax, cocoa butter and sweet almond oil. The other two varieties include strawberry and spearmint.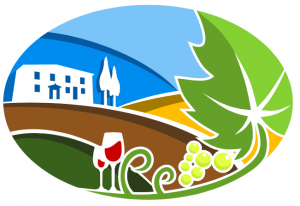 To order Italian Tuscan Maremma Extra Virgin Olive Oil products from our organic farm website, please visit Tenuta Le Mandorlaie